We offer a range of software products that we – of course – use ourselves but also sell to customers.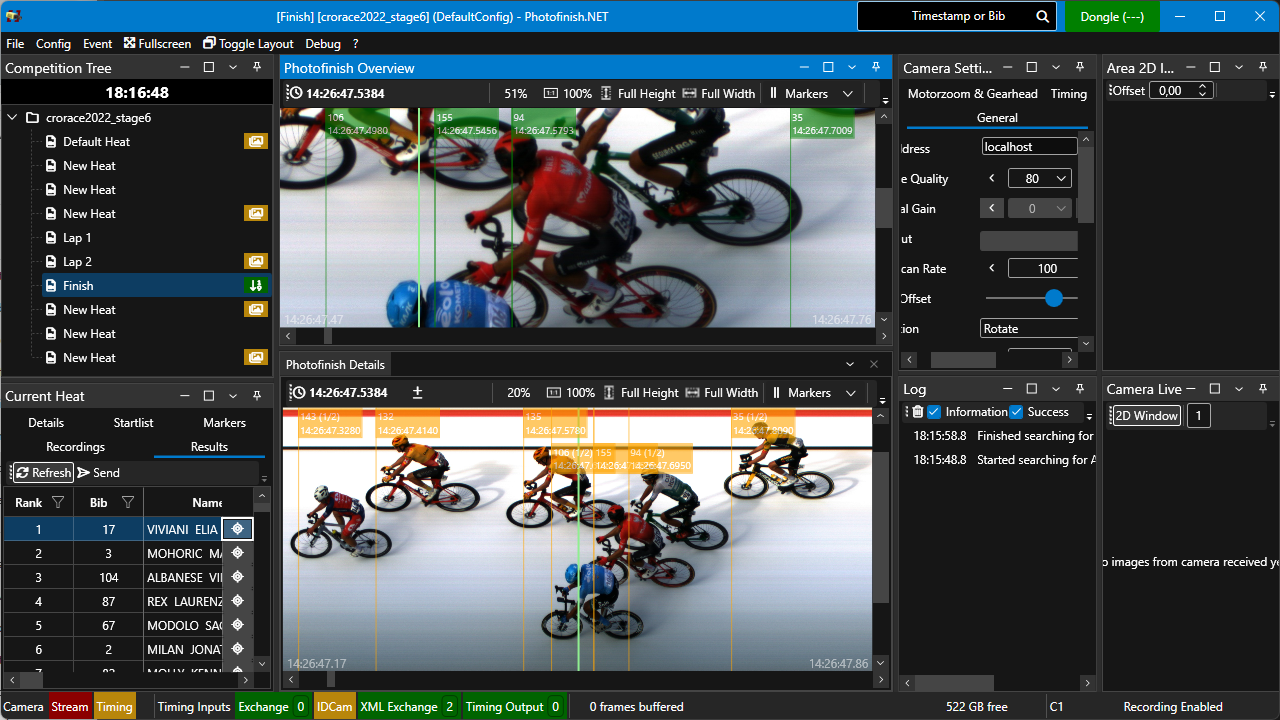 Photofinish.NET
Software to be used with ALGE-Timing OptiC3 linescan camera as a replacement and upgrade to the standard OptiC3.NET software.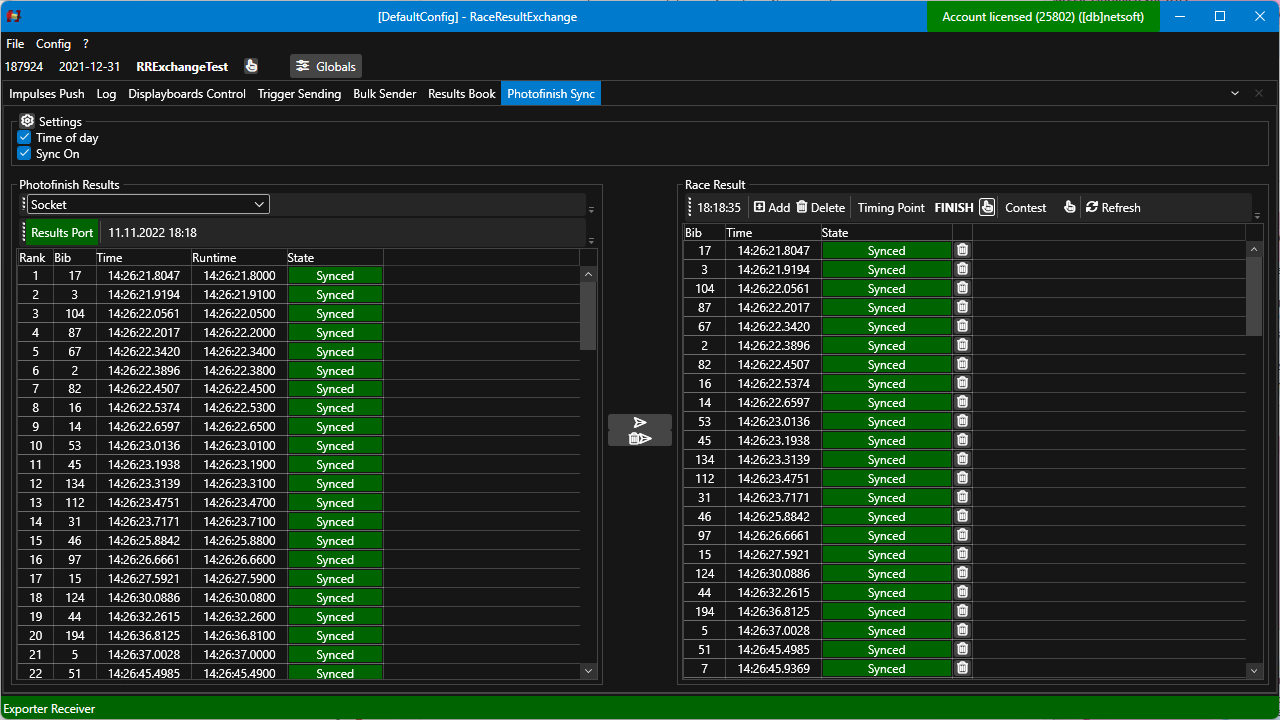 RACE RESULT Exchange
Connector between RACERESULT 12 and photofinish software, impulse timing device, displayboards and much more.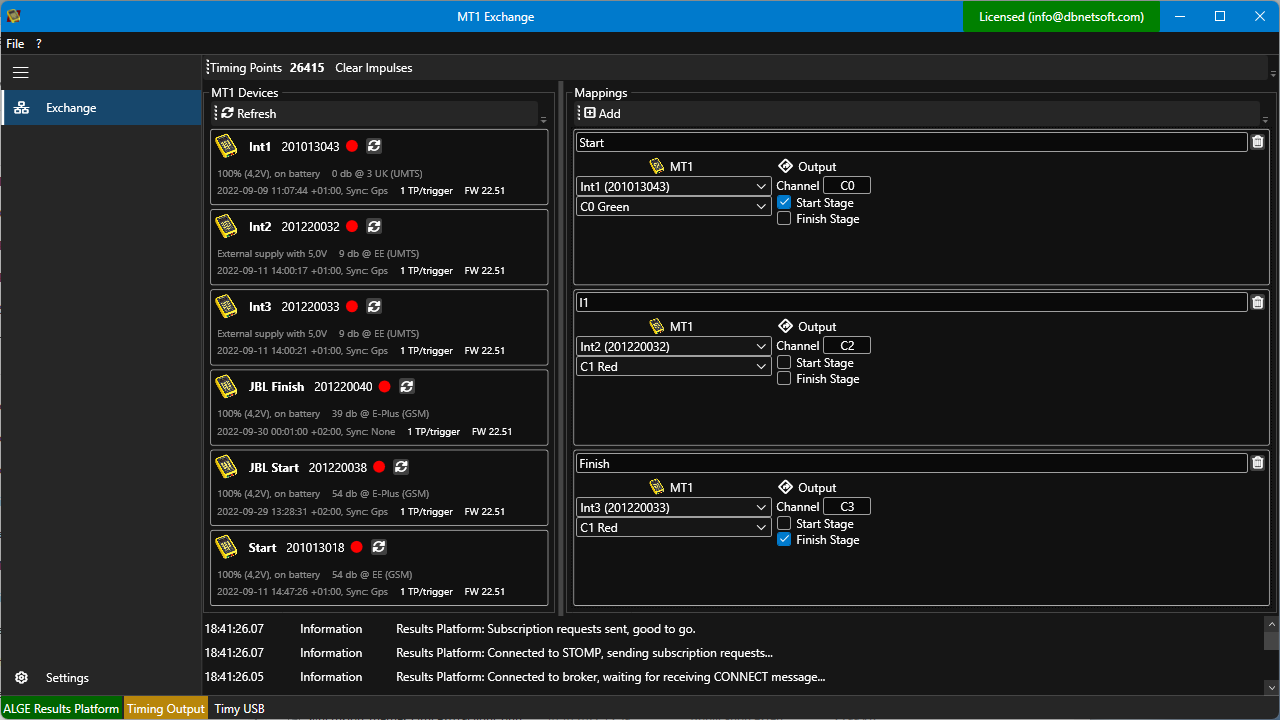 ALGE-Timing MT1 Exchange
Middleware that monitors your MT1 devices and transforms incoming impulses to a standard ALGE or TAG Heuer protocol for use in traditional evaluation software like SplitSecond, Time.NET 2, Vola or others.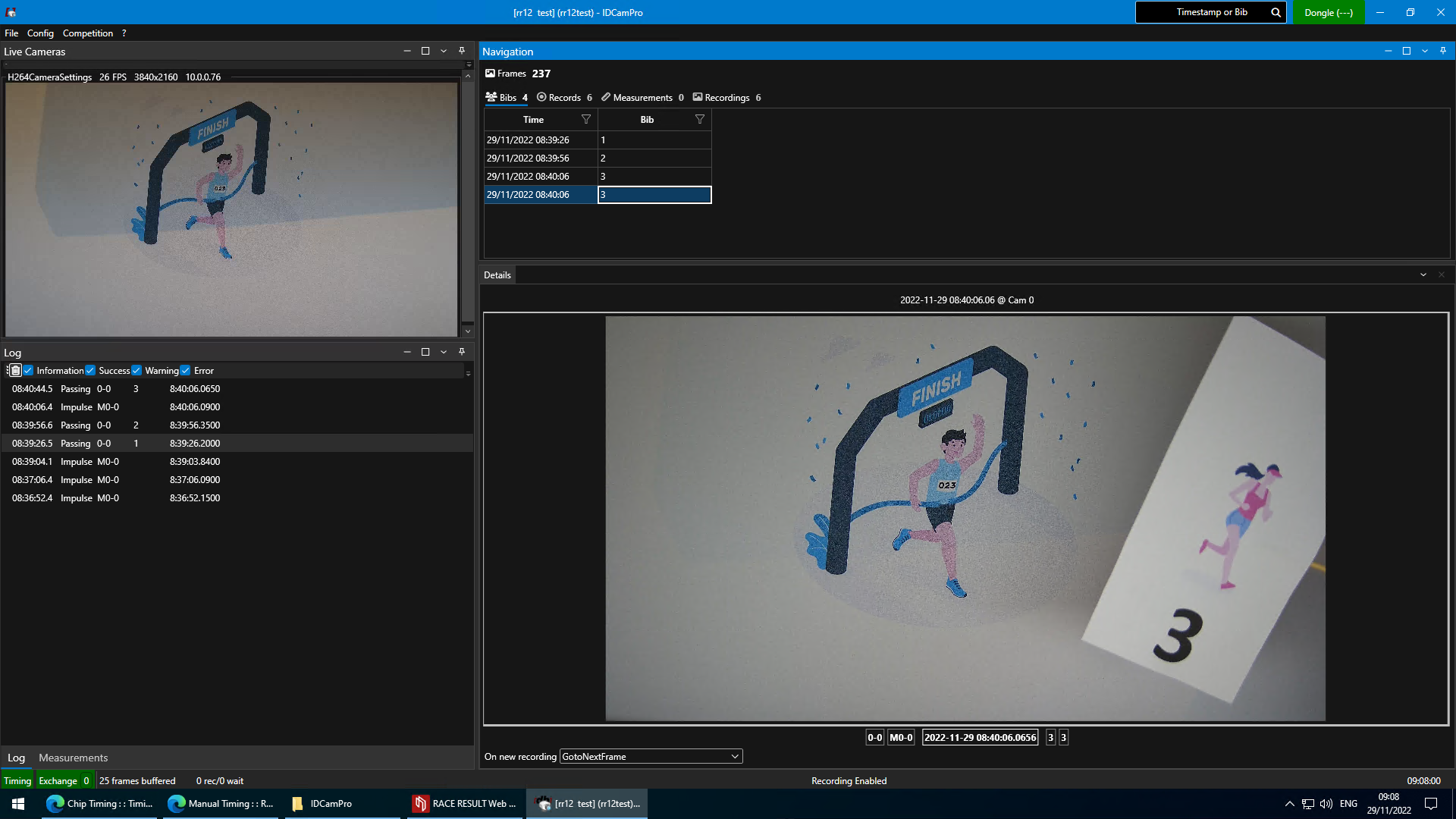 IDCamPro
Software for capturing finish line pictures and augment it with timing information. Useful for reviewing the finish and using it as manual timekeeping.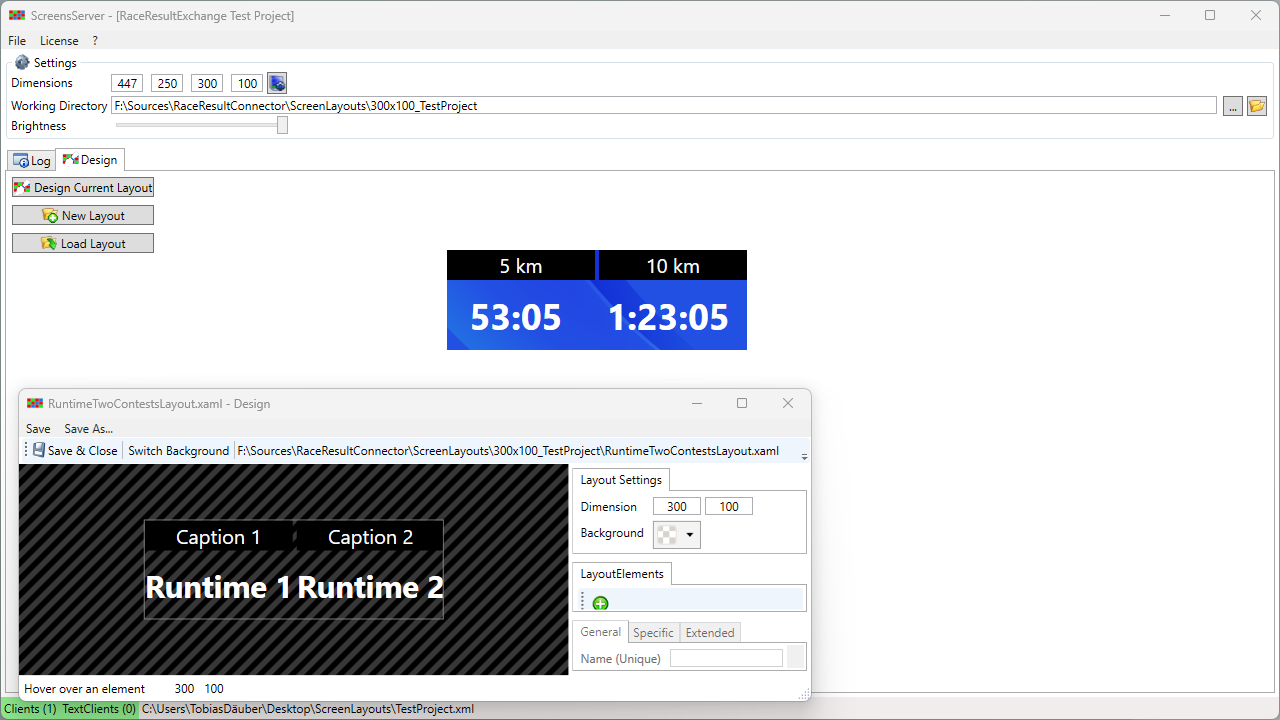 Screens
Universal render and playout software to connect timing software with external monitors, videowalls or NDI sources.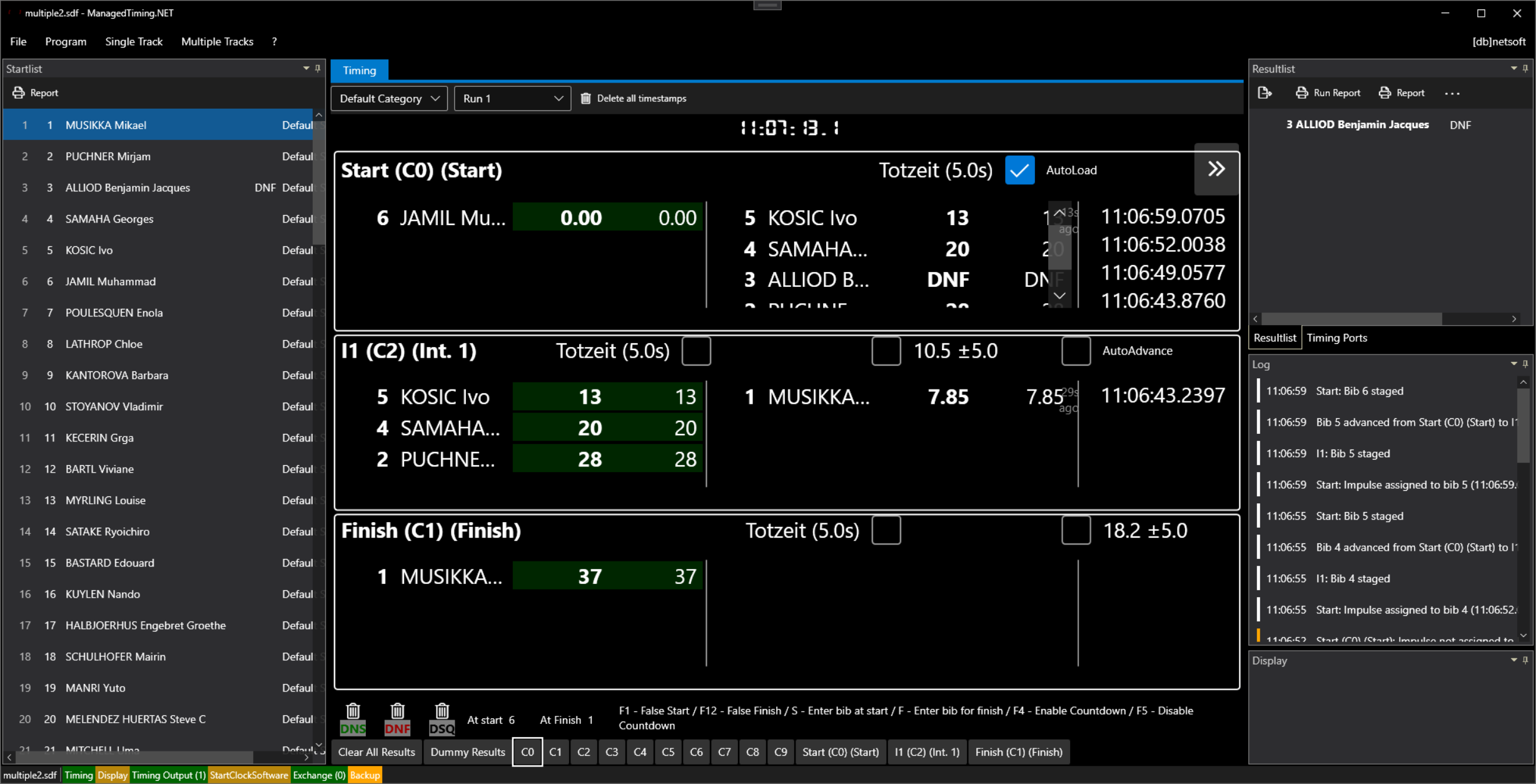 ManagedTiming.NET
Easily manage false-starts, false-impulses and overtaking in all kinds of racing sports by using the timing device as timebase only (no-touch) and do all the work via this easy to use but customisable software.
TimestampedVideoSystem
Software to be used with ALGE-Timing OptiC3 cameras to provide 100%-time-precise judging of video decisions that are synced to timing devices.
Tools
We provide various tools for free to our customers.
TransponderTool
Manage and control multiple decoders (Chronelec or Race Result) in a comfortable UI and pass on transponder passings (e.g. as ALGE string) by observing dead times, mapping bibs, and much more.