Turn-Key
Software Products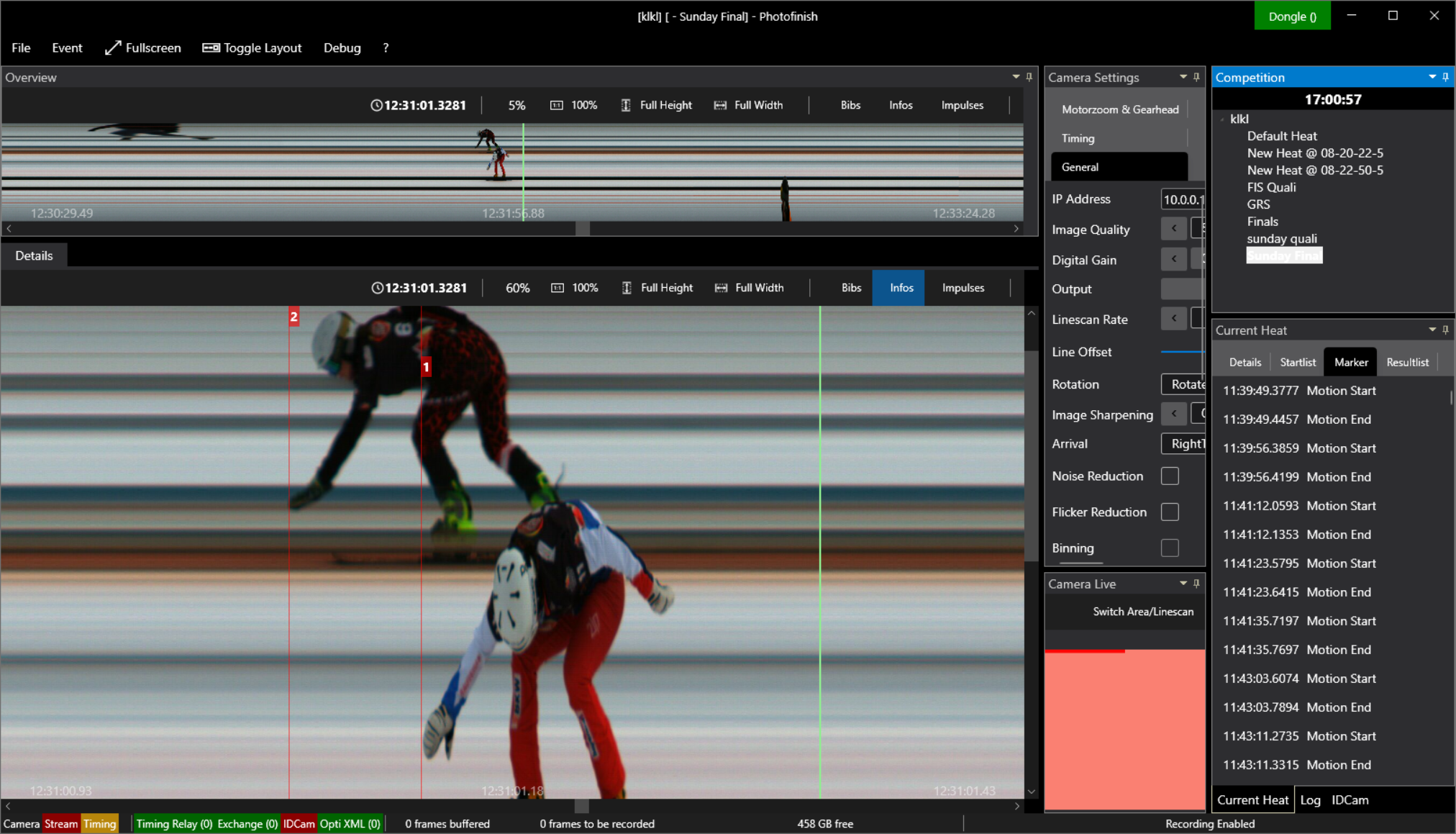 Photofinish
Software to be used with ALGE-Timing OptiC3 linescan camera as a replacement and upgrade to the standard OptiC3.NET software. 
RaceResultConnector
Connector between Race Result event and photofinish software (file- or socket-based) or manual hand-timing.
IDCam
Software for capturing finish line pictures and augment it with timing information. Useful for reviewing the finish and using it as manual timekeeping.
Timestamped Videosystem
Software to be used with ALGE-Timing OptiC3cameras to be used for 100%-precise judging of video decisions that need be synced to timing devices.